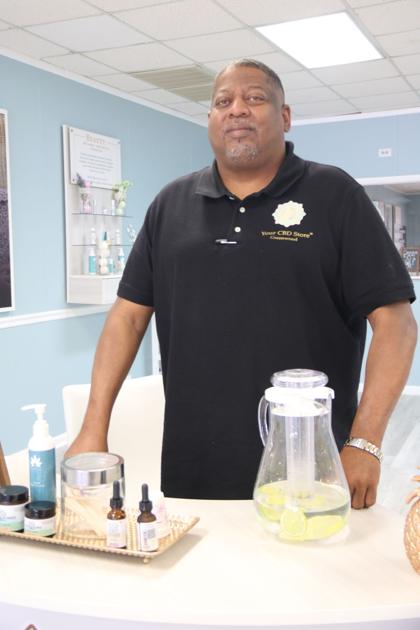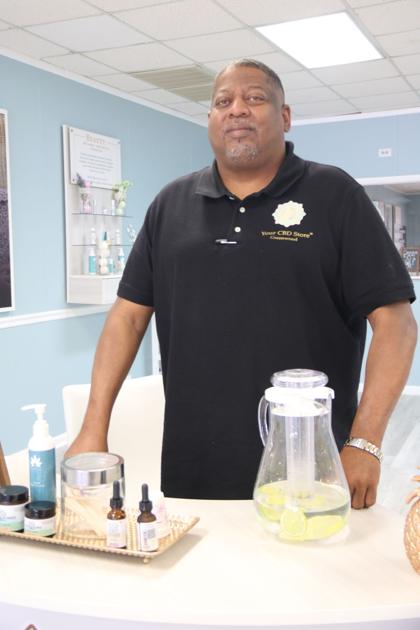 Iraq was hotter than Joseph Martin ever imagined.
"It was so hot, you couldn't even eat your food without a bunch of flies everywhere," he said. "With all these oil wells burning, it was hard to even breathe."
Martin left Greenwood in 1984 seeking a career, and enlisted with the U.S. Army. He started at Fort Jackson, did basic training at Fort Leonard Wood in Missouri, then was stationed at Fort Stewart in Georgia.
He was stationed in Germany for three years before being sent to Iraq during the Gulf War and Operation Desert Storm. There, Martin served as the main gunner in an M1A1 tank. His military career ended when a mine blew the track off a tank he was in, leaving him injured and coping with disability.
Martin's legs were injured during the explosion, and he was left with lasting pain. Along with his physical disabilities, Martin was coping with Post Traumatic Stress Disorder, and often dealt with anger issues. He'd get road rage or start cursing angrily during family dinners — someone tapping their fingers against a table would often be enough to set him off.
"The doctor gave me trazodone, Ambien," he said. "The Ambien would put me to sleep, but I'd be awake in an hour."
Martin said he was taking 40 pills a day to try and cope with his restlessness, and his pain and anger spikes. He often lived in a haze. He didn't know if he was coming or going.
"When you're in that much pain, you'd do just about anything to get out of it," he said.
While visiting a friend for a few weeks in Jacksonville, Florida, his friend recommended Martin try CBD — cannabidiol. CBD is an ingredient found in cannabis and hemp. In a 2017 report, the World Health Organization said there was no evidence of any public health-related problems associated with the use of pure CBD, and said there was preliminary evidence the chemical might be a useful treatment for many ailments.
"My knee pains were gone, my blood sugar went down," Martin said. "With my PTSD I used to get angry real fast, and the CBD helped me stay calm."
Martin was desperate for a solution to the myriad problems he faced after his service. He was nearly convinced his mind was playing tricks on him, and he was experiencing a placebo effect. But after continued use, his blood sugar remained lower and his mood noticeably improved. Eventually, his doctor even took him off insulin.
Martin said he's not a medical expert, but he wanted to help bring the relief he felt to others. Inspired by his friend in Florida who ran a CBD store, Martin started his own franchise of Your CBD Store in Greenwood, at 204 Montague Ave. East. He said while not everyone might experience the same benefits he did, he's a firm believer in CBD for pain relief, anxiety and as a sleep aid.
"I didn't want anybody else to feel this pain," he said.
Martin said he's careful to look at lab tests that show the purity of the products he sells, and offers money back if the CBD products don't work for customers. When he's not at the store, he extolls the value of CBD at Veterans of Foreign Wars meetings, sharing his experience with other vets.
His store has been open two years now, and was recently remodeled. One of his employees, 23-year-old Searra Green, is also an Army veteran who was stationed in South Korea. She said she had been interested in a job in wellness, but didn't want to work in a hospital setting. She got along with Martin, and saw how CBD had helped him.
"I tell people, I don't care if you don't buy from me," Martin said. "At least come here and get the knowledge."
Source: https://www.indexjournal.com/news/local-disabled-vet-found-relief-in-cbd-opened-his-own-store/article_611cc9a0-df9f-5438-8529-90b983fcda96.html
» Inline Ad Purchase: Intext Link