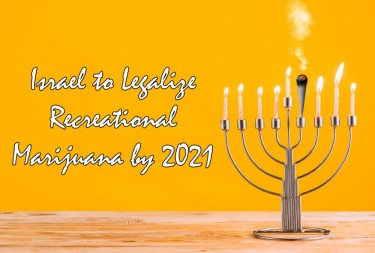 Given what a crap year 2020 has been, we all need good news to look forward to by 2021.
There's already quite a few: Biden taking over as presidency, among others. But in the global cannabis industry, we're thrilled to see that Israel already plans to legalize recreational use cannabis, joining among the ranks of Canada and Uruguay – countries that have already done so at the national level. Recreational cannabis is still illegal, though, but Israel decriminalized cannabis use last 2017.
A Long Time Coming
It only makes sense that Israel eventually legalizes recreational cannabis because they have long been a pioneer in cannabis research. In fact, most of the important cannabis research we have today, we owe our thanks to Israel to.
None other than Raphael Mechoulam, world-famous biochemist who is hailed as the "Father of THC", came from Israel after all. He started his research in the 1960's, a time when most countries had just made cannabis illegal and hardly anyone was studying its impacts on the human body. In the 1990's, the Israeli government made a move no one was expecting: they financially supported the research which catapulted the nation and made them much more advanced than any other country today in terms of research.
Israel has also been at the forefront of developing state-of-the-art technologies for use on water and soil. They have been successful in being able to make money out of the dry desert, not just in Israel but also in parts of sub Saharan Africa. Because of all the valuable knowledge that they have gained during this time, they have been able to pin point exactly what are the best conditions to grow cannabis, even going as specific as the light, water, nutrition, and temperature these plants need.
These, among many other reasons, show why Israel has been able to position itself as an expert in growing and exporting cannabis, incubating cannabis technology, and consulting other countries who are trying to adopt a modern approach to cannabis drug reform.
A Much-Awaited Announcement
Last month, Israeli Justice Minister Avi Nissenkorn announced that cannabis will be allowed for recreational use by 9 months though they also intend to balance "liberalism and responsibility," according to a Times of Israel article.
They've come full circle, as they have invested time, energy, and resources to make cannabis as widely available as possible. They will soon be a major player in the global exportation of cannabis, though there are still many kinks to be ironed out as numerous medical cannabis users have expressed difficulty obtaining access to cannabis even if there are dispensaries that are licensed to distribute it.
Nissenkorn says that the 9 months' timeline would be ample to give the government time to prepare. "It's time to make progress and legalize cannabis in Israel," he said. "This is a significant, holistic, and responsible reform, which shows the State of Israel isn't ignoring reality and is going in the footsteps of developed countries."
"There is a majority and general consent in favor of making progress on this matter for the benefit of the Israeli public. The time has come to move ahead in a responsible manner and to find the balance between an individual's right to use cannabis and the other considerations," says Nissenkorn.
"We reached the conclusion that with responsible and precise regulation it is possible to allay the fears associated with cannabis use," adds Deputy Attorney General Amit Marari. "It is right to prefer regulation to decriminalization. Decriminalization does not provide an answer to fears such as of contact with the black market."
Nissenkorn echoes the conclusions of their committee which was established to analyze how to carry out cannabis law reform. It was comprised of representatives from the Ministry of Health, Ministry of Justice, Ministry of Finance, Ministry of Internal Security, and the Ministry of Labor, Social Affairs, and Social Services as well as members of the public.
What To Expect
The plan includes the establishment of a regulatory body that is tasked to supervise the marijuana market in every step of the cycle, from cultivation through sales. This is the intention for at least the first 5 years. "The government regulator will be responsible for legislating regulations which will set the conditions for growing, manufacturing, licensing and sales, as well as requisite training for growers and marketers, guaranteeing adequate supplies, etc.", states the committee report on the matter.
Additionally, new law says that adults aged 21 and above will be legally allowed to buy cannabis in certain stores provided that they can show proper identification. However, it will not be possible to bring cannabis in or out of Israel. Stores can deliver though selling cannabis edibles that look like candy are prohibited. The government will also ensure that the prices are reasonably priced because they want to avoid the proliferation of the black market.
They will also be allocating resources into educational programs so that young people could learn about the use of cannabis as well as any potential risks. The Israeli approach prefers to decrease cannabis exposure by minors, and they intend to do this by placing a ban on sales from minors as opposed to criminalizing them.
The law also prohibits smoking cannabis in public spaces, and growing pot at home will not be allowed unless the resident has obtained the proper license. Home cultivation regulations may change in a few months after a review, says the recommendations.
They will also be following current regulations surrounding cigarettes whereas it won't be advertised.
The Israeli committee has mentioned Canada's model as one that they hope to learn from. "The Canadian approach believes that public safety is achieved by way of strict regulation of the quality and safety of the cannabis," write the committee.
Until the legislation has passed, Israelis can expect that the status quo will remain. This means that fines will still be imposed.
WHY ISRAEL IS A WORLD LEADER IN CANNABIS, READ MORE…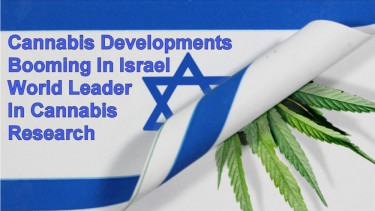 THE ISRAELI CANNABIS NEWS UPDATE, WHAT IS NEW IN ISRAEL?
OR..
WHAT CAN WE LEARN FROM ISRALI CANNABIS RESEARCH?