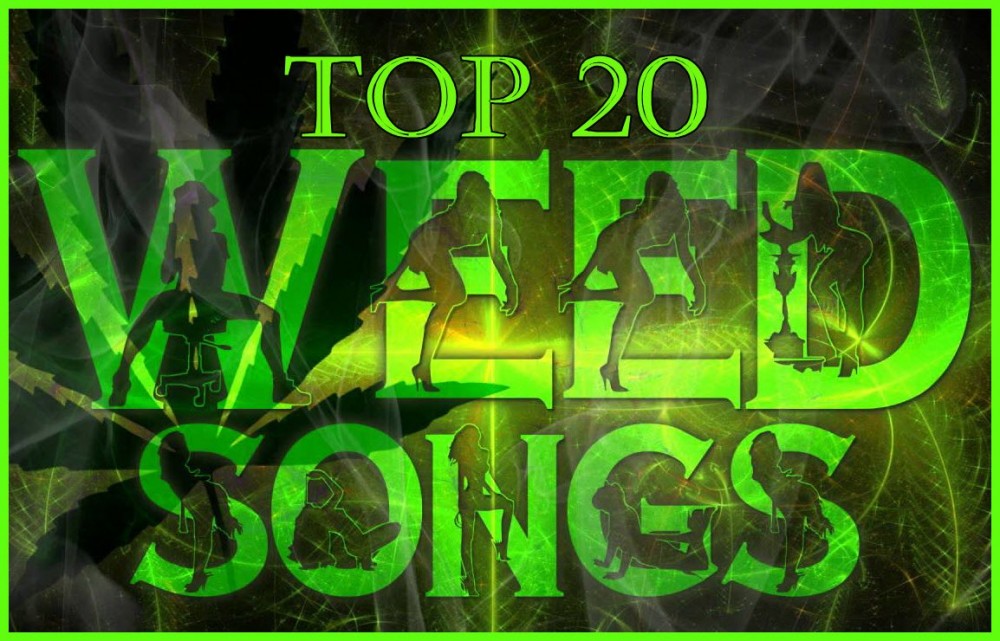 It is no secret that cannabis and music goes together like – well…cannabis and virtually everything else that is enjoyable. It simply pairs well. Many people have made lists about the "best stoner music" and so forth in the past – but those were as subjective as the opinions of the authors.
Today we'll be taking a closer look at some cold hard data to see what music stoners listen to while high. What we'll be looking at is at data from Spotify on playlists that has the title "420" in it. Based on this information – they compiled all of the 40,000+ playlists with 420 and cross-referenced the songs.
From this, they were able to gather information on the type of music, the most overlapped and played songs on those playlists and even creator-demographics. It turns out that 75% of all playlists on Spotify with 420 in the title is made by dudes – go figure. Dudettes tend to be a bit more cryptic in naming their playlists.
Nonetheless – let's go down the list right now.
Hits from the Bong – Cypress Hill
This is really a no-brainer. I haven't heard this track in some time but it's still etched into my brain forever. Sometimes when you're stoned you just want to hear that bass-line and sound effects. Cypress will forever go down as one of the best stoner-rap groups ever.
Legalize it – Peter Tosh
If you haven't heard "Legalize it" and smoke weed, you're not fully integrated into the culture. Legalize it, and I will advertise it…has been the mantra of stoners for decades. It's one of the Go-To cannabis tracks and if you don't know it and you're reading this article – FOR SHAME!
Stop reading right now, press play on P. Tosh's song – and then keep reading on.
Smoke the Weed – Snoop Lion, Collie Buddz
This is just a good song – can't lie. Snoop's album where he changed his name to Snoop Lion wasn't bad at all. I actually rather enjoyed the entire thing – albeit out of character – but there are some epic songs on the list, this being one of them.
Red Red Wine – UB40
I have never understood why this song is considered a "stoner classic" – but it frequently makes its way on stoner lists yet has nothing to do with cannabis. It's not a bad song either, but it's also not the best. Either way – it made it on the list at number four.
Purple Pills – D12
This is the quintessential "let's-get-lit" song. D12's Purple pills is not about weed – it's about everything beyond weed, but it's still a blast to get stoned on.
"Cool calm just like my mom with a couple of valium inside of her palm…"
Bitch, don't kill my vibe – Kendrick Lamar
The song's got crazy sound effects, good rhymes and no matter who you are – if someone come's trying to 86 your vibe, you can always respond with, "BITCH! Don't you kill my vibe! "
Juicy – The Notorious BIG [Remaster]
Remastered in all its glory – Juicy's got that old school appeal and for those who smoked weed and love hip hop – this track will track.
I'm happy that it's still on 420 playlists decades after the death of BIG.
I'm Burned – Blood Horse
It only took eight songs for a non-hip hop/reggae track to make it to the list. This stoner-rock tune's definitely for a denser trip but still is some good music to get blazed on. I dare you to go to your bed, smoke a lot of weed – blast this song and just let it rip. You can thank me later.
The Sun is Shining – Bob Marley
This is one of those songs that when you're high can transport you to another realm. There have been so many different remixes of this song, but none can compare to the master himself – The Marley. It's got a sadness to it, but at the same time the lyrics speak of "sweet weather and dancing feet". It's just mucking farvelous.
Crazy Trips – BVA ft. Leaf Dog
This is a mix between US rap and Brit Rap – but it's got a sort of a Middle Eastern vibe to it. It's not a bad song, but probably not for everyone.
Smoke Two Joints – Sublime
While not originally written by Sublime, their interpretation of this song will forever be considered the best. I haven't heard an interpretation that supersedes this. Nonetheless – Smoke two joints is a classic stoner song.
Because I Got High – Afroman
The song that pissed me off in high-school because stoners weren't capable of understanding the hidden message behind "because I got high". Of course – Afroman eventually changed some of the lyrics to be more accommodating for the cannabis industry, but this was really not one of my favorite songs. Some people love it and that's okay too.
As we Enter – Nas and Damian JR Gong Marley
If you haven't heard As we Enter, you seriously need to listen to that after you finish this list. The entire "Distant Relatives" album was amazing. Highly recommended.
Smoke'em like a blunt – Spice 1
Get down with some dense reggae, then this is the track for you. Spice 1 spitting out some good strong reggae beats. Definitely something you'll want on your playlist when you're blitz off your tits. Lyrically speaking it's a bit violent – but it's got a dope beat and the dude's going "Bleap" which is fantastic!
Gin N Juice – Snoop Dogg
Gin N Juice is another classic. If you don't know it, then educate yourself today.
The Weed Song – Bone Thugs N Harmony
The Weed Song is like a love-song to the euphoria associated with smoking weed. It's great because it's got delayed voices and smooth beats that gets you in the mood. Bone Thugs in all their glory.
Mary Jane's Last Dance – Tom Petty
This is just a fucking classic. Tom Petty's Mary Jane's Last Dance will forever be on 420 playlists. It's seared into our collective consciousness.
One Drop – Bob Marley
To be honest – Marley is staple for every stoner. You've got to smoke a whole bag and just listen to Marley for a bit and you'll get it. Some people don't get Reggae, but to be honest – Marley is more than reggae.
The Next Episode – Dr. Dre and Snoop Dogg
This is another classic and it makes sense that Snoop is on 3 of the songs in a top 20 list. Dr. Dre also did a bunch of weed-related songs, but this one is probably the most recognized.
Marijuana – Kid Cudi
It makes sense that a song entitled "marijuana" would make it on a top 20 list.
What songs would you take off from this list and which ones would you replace? What's your top-20 playlist look like?
OTHER STONER MUSIC IDEAS, READ MORE…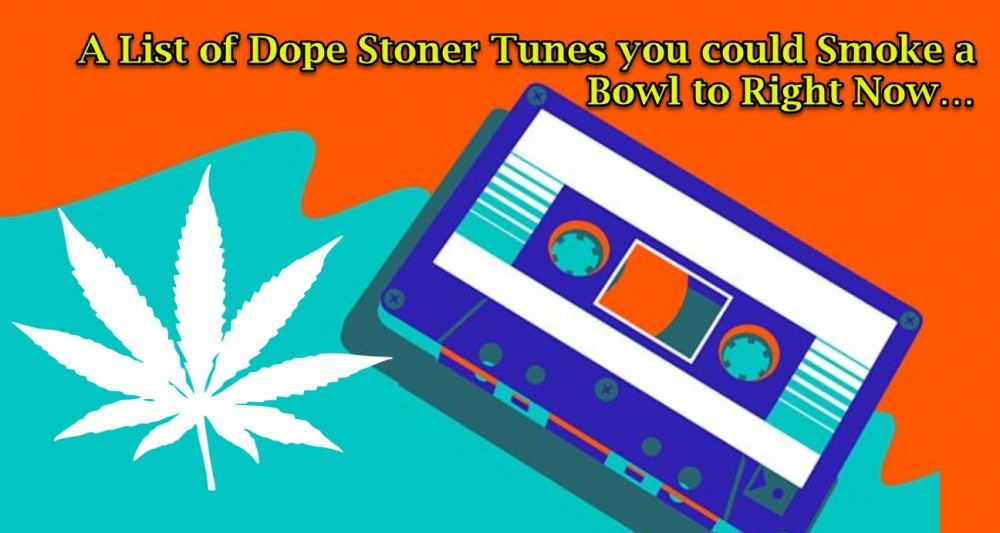 BEST STONER MIX-TAPES FROM THE 70s, 80s, and 90s! CLICK HERE.
OR..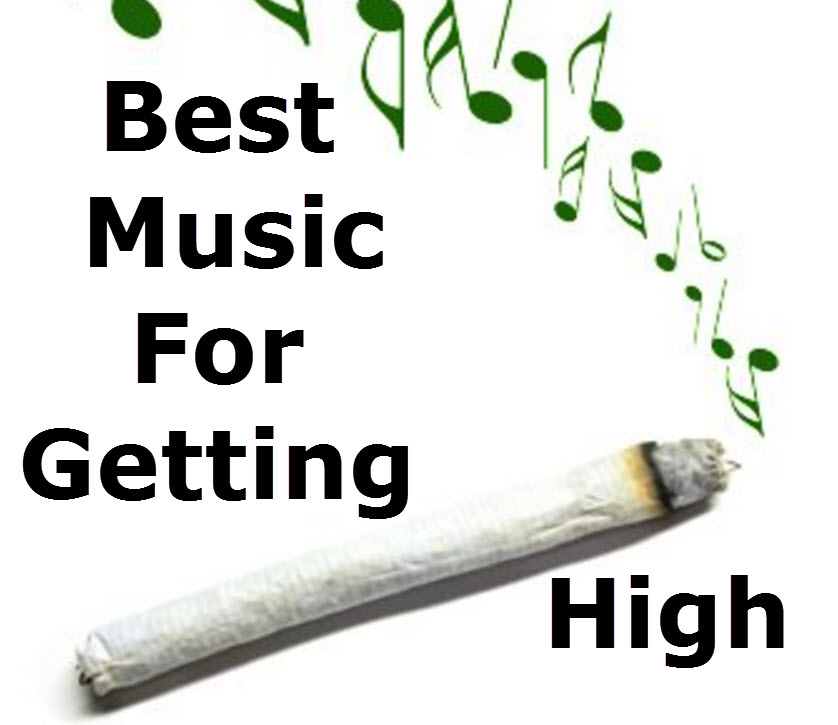 BEST MUSCI FOR GETTING HIGH, DEPENDS, HERE IS OUR LIST!